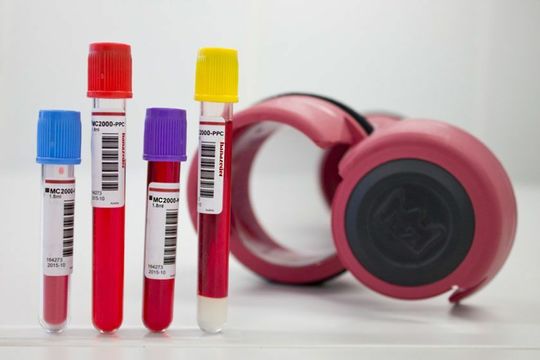 Laboratory Samples
In order to ensure high quality of laboratory samples, it is important that samples arrive at the laboratory quickly and without vibration.
This quality is ensured in our systems and solutions by modern drive control in combination with gentle receiving of the carriers.

Valuable time of qualified staff is saved, since the samples no longer have to be brought to the laboratory by hand.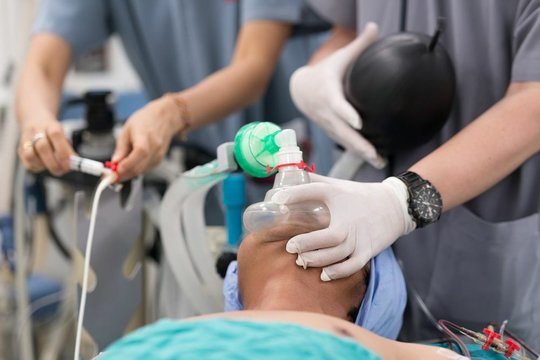 Emergency Transports
When every second counts, carriers must be at the scene of action quickly and safely.
In our systems and solutions emergency transports are therefore prioritized and all associated transport data is saved in the software. A special monitoring system informs the sender and recipient of the status of the shipments. They can also be followed graphically in real time.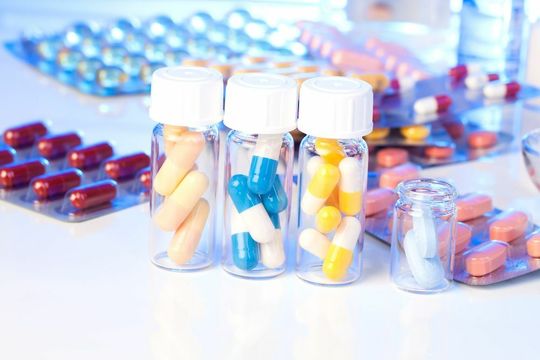 Medication transports
A high safety standard is mandatory, especially when transporting medicines such as morphine.
Using identification systems like RFID, magnetic cards or PIN codes, only authorized staff is able to send or receive goods. A complete documentation system keeps records of the precise route taken by the medication until it is removed.
Laboratory Lines
Since carriers are usually sent and received in laboratories with a very high frequency, it is of great importance to transport these carriers quickly.
A special multiple transmission line that is connected directly to the central transfer unit enables the continuous transport of carriers to and from the laboratory, which not only saves time but also space. Arriving carriers are gently slowed down and slide down a rail to offer the best possible security for the sensitive blood samples.
Empty carriers do not accumulate in the laboratory. Due to the separate back sending line they get quickly transported to their home address without having to enter an address manually.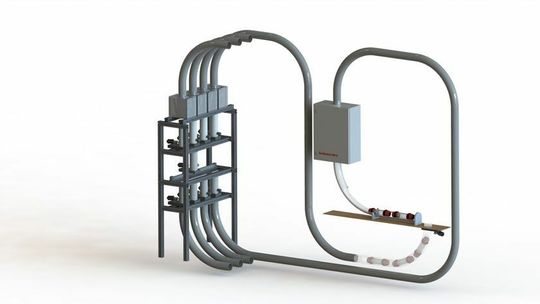 Special Applications
Various hardware and software settings enable the shipment of critical goods such as blood samples, cytostatics or tissue samples. Each of these goods places special demands on its transport.
Blood samples should be sent with as little vibration as possible and at a slow speed to prevent hemolysis. Our modern frequency converter control enables the dynamic adjustment of the transport speed to ensure the best possible safety.
Emergency goods such as tissue samples are prioritized in the system in order to reach their destination as quick and direct as possible.
Cytostatics or e.g. morphine require a high level of security, which is guaranteed e.g. by authorization systems and lockable receiving cabinets.